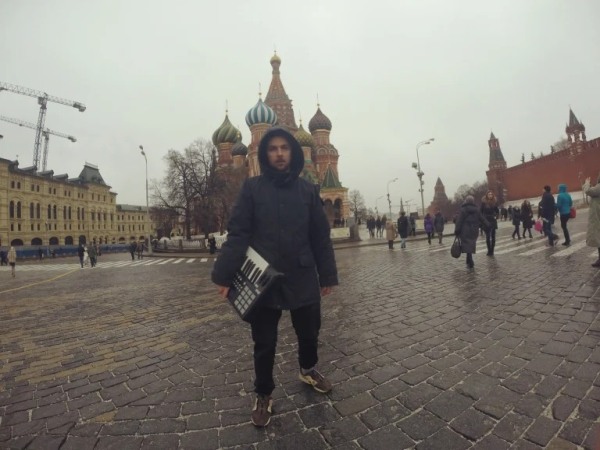 We interviewed the main figure in bass music on SUBWISE — Acr † Pnt. Behind this pseudonym is an interesting producer and beatmaker from Moscow, Yaroslav Tochilin. We discussed theater, techno, animals, and children.
Hello, Yarik! Let's start with this question – I know that you work in the theater, and that's a fascinating topic! Tell us more about the role you play there and how you got into this environment? And what else do you enjoy besides your work in the theater?
Hello!
It's been 6 months since I left the Moscow Art Theatre, and now I work as a sound engineer at a three-hill manufactory. Well, the job is not too complicated – conducting rehearsals, sound checks, preparing equipment. In the theater, I used to work as a lighting engineer. We set up directions, designed scores for performances, and so on. Oh, the theater was amazing; I even miss it when I think about it!
Once, during the premiere of Hamlet, we had to hang out there during the nights – it was dark, and only the lights of some instruments illuminated the huge stage. And you were looking at it all from the fifth floor – a breathtaking sight! By the way, I had the chance to work with many interesting people there, including Vladimir Solovyov (although, of course, I don't share many of his views), as he often rented the stages, and I conducted the setup for his performances.
I remember Kirill was there, and even the Patriarch came with his suite.
Why did I leave? The pay wasn't great there, but it was an interesting experience for me, and it will remain in my memory forever! Constantly being in the presence of beauty, attending rehearsals… You could watch rehearsals for hours, especially after blasting a good joint beforehand :)
That's about my work. Besides that, I'm into martial arts, arts, good food and drinks, and, of course, music! I produce at home and spend hours in studios.
Oh, by the way, what about music? I know that lately, you've distanced yourself a bit from all the footwork/juke hype and have been doing something different. What directions do you consider promising?
In terms of music, everything is on the verge of experimentation now. Indeed, after I lost my hard drive with all the projects, which were in the style of juke and future beats, I ended up at a private party with friends in one of Moscow's lofts and remembered the old days of 2007-2008. It was the Quadro Bar parties, the Gorod club, and Arma – a golden time for techno culture, which is now making a strong comeback on our dancefloors. So, giving in to nostalgia, I decided to prepare a release in the 123-125 bpm range, with a tracklist consisting of deep, dub, and typical strict techno. The work is in full swing, but there's still much to do!
I'm also actively working in the studio with like-minded people from the hip-hop movement. We're leading an interesting project where I will act as a producer. And for me, promising music is a quality product, no matter what style the creator follows. Just remember the clicks from our beloved resident Deus.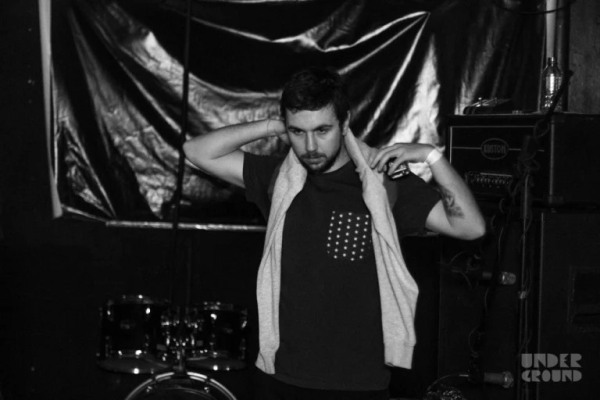 Do you perform live? What hardware do you use for your performances?
Lately, I've been playing more DJ sets, using various MIDI devices, but sometimes, I also do live performances. For example, I recently performed with such a set on Kitchen Radio, where I used the Akai MPK25 MIDI keyboard, the E-MU sound interface, and a laptop. I used to use the Roland 404 sampler, Korg Monotron, and a laptop, but there was an accident, and my dog ate the power adapter. I didn't deal with it for a long time, but recently, I fixed it, and now my buddy is back in action! I think I'll include it in the setup for one of the upcoming parties.
Since we're on the topic of animals, tell us – are you more into cats or dogs?
In this question, I'm bi :) I mean, I have both a cat and a dog (Lucas and Banksy). But of course, like a normal guy, I respect dogs more; they have their uses – protection, hunting… By the way, I have a hunting dog. But among cats, there are a couple of breeds that I highly appreciate: Cornish Rex and Oriental cats, and I happen to have the latter.
So, you have firsthand experience debunking that common myth about cats and dogs. And speaking of stereotypes – is it true that all musicians are alcoholics and drug addicts?
No, it's not true!
For example, Robot Koch drinks a maximum of one shot during the entire event. Experience has shown that many foreign artists I had the chance to work with don't drink or smoke. Their schedules are demanding, and they are over 30 and so on. But personally, I'm like a cat and a dog – I enjoy having a drink and lighting a fluffy joint. Many acquaintances, obsessed with gear and synthesis, try to find new sounds using substances to open their minds to new horizons. Personally, I can't write music under the influence of alcohol or any other garbage, but at parties… Well, at parties, I love to have fun!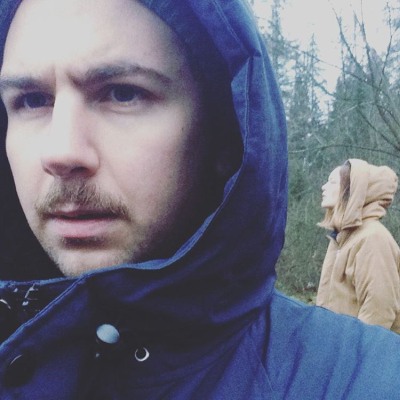 Well, the familiar story – I'm guilty too, parties are parties! You have quite extensive experience as a promoter, as far as I know. Tell us a bit about it. Who were the artists you enjoyed working with, and who not so much?
It was enjoyable to work with almost everyone, and I don't really want to talk about the bad experiences. The most positive experience with Russian artists was with 813 – a very positive and open person. Long Arm – he just makes cool stuff!
We brought over Robot Koch and Kidkanevil, but they ended up in the red a couple of times, which led to a temporary halt in this activity and a split within the team I was a part of. Now, we're doing things in the creative collective called "Petlya," where we've already held a couple of parties, including bringing your fellow countrymen Gleb Raumskaya and Screw3000.
There are already plans for a new event, but I won't reveal the details just yet. I play in Moscow quite often, but for certain reasons, I'm canceling some of my performances; I simply don't have enough time. Generally, I have to repeat, working with Western artists was sometimes boring. For example, Robert (Robot Koch) is naturally cheerful and lively, having a shot of vodka, but Gerard (Kidkanevil), for instance, is not. Yet, I wish they could go all out, Russian style! Like, for example, I heard a story about one of Dj K's visits or the Australian indie band Halcyon Drive, for whom I was an opening act. Those Australians knew how to party! We had a great time with them.
Alright, don't spill all the showbiz secrets at once. And onto classics – your top 5 current albums. And a few words about each if you don't mind.
Sure, it's simple!
A$AP Rocky — LONG.LIVE.A$AP
This is the coolest contemporary rap artist! His second album fully revealed his potential. Each track is cool in its own way and eventually hooks onto your emotions.
Acr†Pnt — The Places EP
This release gave me a lot – new friends from the SUBWISE label, new listeners, and the first 100 likes!
The group Spirals and their album "Fish Fat," released in 1998.
At 12 years old, they introduced me to the world of electronic music, even though they mostly played trip-hop and breakbeat.
Rain Dog and his "Two Words" album on the Project Mooncircle label.
Overall, this London guy got me hooked from the first tracks, and I fell in love with his melancholic atmosphere. This album is very dubby, deep, and enjoyable, so respect to him.
Also, DZA's release – "Five-Finger Discount" – had an impact on me. Firstly, I started reading more about our guys and was happy to see that things are developing rapidly on our scene. Then I discovered their project with Mujuice, Cut2Kill (which was later closed, and it's a pity), and it pushed me to write in the beats style.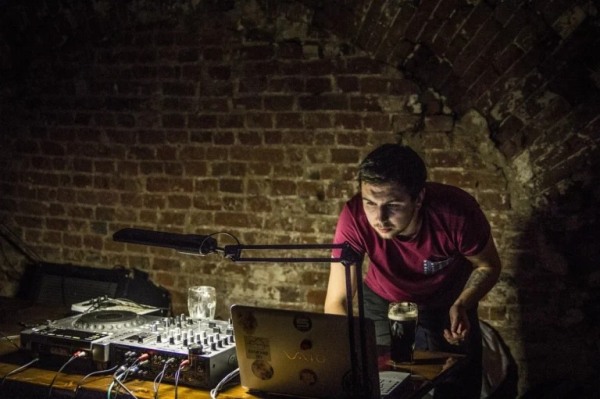 Does your mom know what you're up to? And would you like your children to become musicians?
My mom knows, but I haven't told her the specifics. In childhood, I attended the Dostoevsky Music School, and I often performed at school concerts in the assembly hall. As for my child, I want him to simply love good music, not Cloud Rap or something like that, and let him decide on his own career path.
And you? I know you already have a grown-up son. Do you want him to learn Ableton or Photoshop? Are you planning to pass on the SUBWISE empire to him?
Let me put it this way – at seven years old, he shows enough interest in music, and a couple of weeks ago, he even asked me to buy him a recorder, which really surprised me. I have no idea where he picked up those words.
Yes, kids these days are developing at lightning speed! I think they are genetically predisposed to handle devices and gadgets.