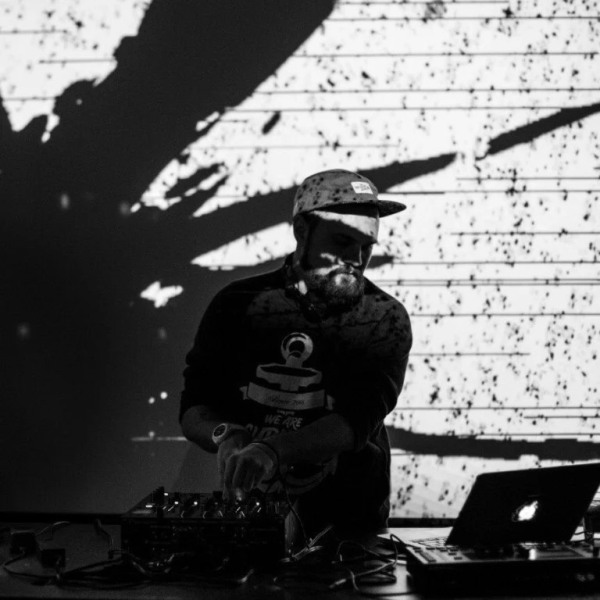 Hello everyone! Today, as part of the "People" section, we had a conversation with Alexander Spotovskiy, the head and owner of the internet label Subwise.
Oleg (Muer): Hello, Alexander! I'm glad to welcome you to our "People" section. It's a pleasure that you responded and took the time for this interview! Your label has been around for six years now, if I'm not mistaken, so the first question is: Tell us, and the readers, how did the idea of creating the aforementioned Subwise label come about, and what motivated you to start it?
Alexander: Hello, Oleg! I'm always happy to chat, so thank you for showing interest.
You're right, the label has been around for just over six years, and initially, my like-minded colleagues and I conceived it as a platform to release our own works. At first, I myself looked for interesting (from my subjective point of view) musicians, spending entire days scouring Myspace, the DeepGoa blog, and some other music-related social networks, I don't remember which ones. But after we released our first compilation, SUBWISE started to get attention – there were times when I received about 30-40 emails with demo material in a single day, and many of them were eventually released by us as proper releases. In the end, I only released my EP on my own label three years after its launch.
Oleg (Muer): Alexander, do you also make music yourself? If so, tell us about your project/projects?
Alexander: I make music whenever possible and in my free time. Currently, I'm involved in two projects, the first being Spotovsky, where I create diverse music ranging from hybrid IDM to bass and juke. In the spring of this year, I even released a dub-techno album on the American label Bleepsequence. The second project is my moniker Mental Duo, which is focused on Drum'n'Bass. I have a strong connection with this style. It's where I started my DJ career, and I still have a decent vinyl collection that I occasionally play whenever the opportunity arises.
Oleg (Muer): I've actually been following your label's releases and activities for quite some time now (about 2 years). During the label's existence, there have been numerous releases of various styles and genres in digital format. Could you please tell us, are there any plans to release albums on physical media? Is it something you envision happening?
Alexander: In reality, we have released albums on CD several times in the past. Some of them are still available for purchase on our Bandcamp page. But the question is quite relevant. I'm a collector myself, so I love "holding music in my hands," and it's a bit disappointing to realize that the era of physical media is fading away. On the other hand, I'm thrilled about the new streaming service from the well-known tech company, which means I don't even have to spend time putting music on my player anymore. Therefore, the situation is somewhat ambivalent. I would like to release music on physical media, but I understand that it's a niche market these days. Without effective marketing, it's challenging to thrive. With the widespread integration of wireless technologies and streaming services available in anything, even electric kettles, the necessity for compact discs is dwindling. This niche is now predominantly occupied by audiophiles and collectors, but unfortunately, their numbers are decreasing due to the easy accessibility of music content. It's a vicious circle.
Oleg (Muer): This question is a bit unusual: Tell us about a typical day of work. How much time does label work take? Do you enjoy doing it?
Alexander: Let me start with the second part – yes, I enjoy it! If I didn't, I would have quit long ago. I wouldn't say that running the label takes up a lot of time; somehow it fits organically into my lifestyle. Nowadays, we receive fewer demos than before, so I have the opportunity to listen to all the material and respond to emails promptly. There's no traditional office work – everything is stored on my computer, and there's no fixed schedule or daily routine. We simply have some loose time frames and responsibilities towards the musicians signed to the label. For example, we have a tradition called SUBWISE Midweek Tune – a series of singles released irregularly on Wednesdays, in the middle of the week. We also host our events quite frequently in St. Petersburg and occasionally in Moscow. Recently, my good friend Dima (Space Depth) has been helping me a lot with promotional materials and social media work related to the parties.
Oleg (Muer): Nowadays, there are a huge number (good and not so good) of non-commercial internet labels. How do you feel about them?
Alexander: I have a positive attitude towards them, but not all of them. There are plenty of shady labels that, in my opinion, are run by kids in between school, home, and homework. They operate solely on VKontakte (a Russian social network), ignoring everything else, including the musical aspect. I won't mention any names to avoid stirring up trouble. And what about the mushrooming witch-house projects that parasite on screw and ghetto styles but do it without understanding the genre, culture, and production? This may be a local issue; I don't know if it's a problem in Europe, for instance, but I'm acquainted with many excellent non-commercial labels based in the West.
Oleg (Muer): There have been many music albums released recently. Could you recommend something interesting to us and the readers, something you personally liked from the recently released albums?
Alexander: I love all kinds of music, so please don't be surprised by my top 5:
1. Seba, Paradox & Manos – Because
2. Battlecross – Rise Of Power
3. Sam Binga – Wasted Days
4. Kamasi Washington – The Epic
5. Slayer – Repentless
Oleg (Muer): Thank you! And finally, could you give any advice to musicians and listeners, if you want to?
Alexander: Listeners, cherish good music, and don't forget that musicians also need to eat. Musicians, respect your audience, never settle for what you've already achieved, and be kinder to each other!
Oleg (Muer): Thank you, Alexander, for this insightful and interesting interview! It was a pleasure talking to you!
Alexander: Thank you too! I wish you luck with your project!