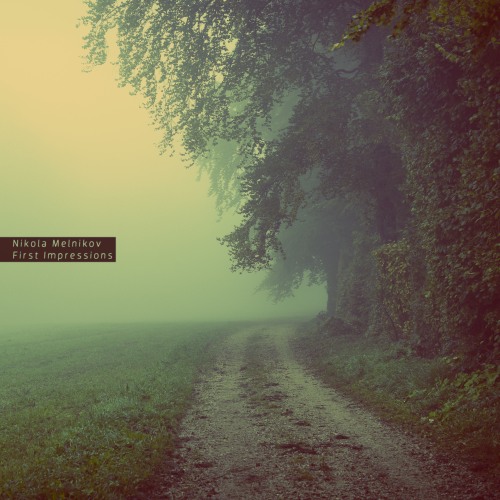 Hello, friends! Subwise is always moving forward, bringing the creativity of new musical projects to your ears, from Russia and beyond. In these wonderful spring days, we are pleased to offer you a series of interviews with musicians who are just starting to collaborate with our label and those whose tracks have already been played multiple times on your speakers. Behind each creative alias, there is a real person with exceptional personality. We hope you will find it as interesting as we do to participate in conversations with our residents!
Nikola Melnikov was born in Moscow in 1992. At an early age, unique musical abilities were discovered in him, and at the age of 6, he entered the Gnesins Russian Academy of Music's Middle Special Music School, majoring in piano. During his studies, he repeatedly received prizes at various music festivals and competitions. Collaborating with Cobalt Boats, he composed their company anthem. At the age of 17, Nikola entered the Gnesins Russian Academy of Music, and at that moment, another calling opened up for the performer - composition. From that point on, he began recording piano improvisations on a dictaphone and started processing them on basic computer audio editors. The following year, he gathered everything he needed for a studio and started full-scale creativity. Besides composition and developing his own project, Nikola is involved in arranging and composing music for various projects such as choreography, advertising, and nightclubs (lounge and house projects).
Nikola, how did you get involved with Subwise?
I was a big fan of IDM for a long time and mainly listened to European and American artists (Boards of Canada, Plaid, Kettel, Lusine, The Flashbulb, Aphex Twin, Altered Tensions, 11 Tigers). But when I came across tracks by fellow countrymen in these styles, I was unpleasantly surprised by the mediocre quality and lack of extensive imagination in their tracks. However, I saw the musician r.oo in the subscription "Music Not for Everyone"! My track won in his author's program "Science of Sleep," but I was also impressed and surprised by the creativity of this musician. Recently, I noticed his release on the "Subwise" label, so I decided to send my demos to Alexander as well. That's the story, in short.
You frequently perform as a classical musician, could you share your feelings about it?
Since childhood, I considered the piano as a living being. I thought that somewhere under the lid, between the strings and pegs, there lived a real, thinking, beautiful soul. Therefore, I approached each concert and performance with such trepidation. It was an encounter with the piano and also with the audience. Perhaps the most vivid childhood memory is my first time on stage. It was scary at first, but then it felt like a fish in the water...
After your tracks appeared online, you probably received quite a few positive feedbacks?
People say that my music is exceptionally sensual, open, and that it even conveys a sense of love, love for space. One listener reacted with words like this: "When I listen to your music, I go so far from this monotonous, primitive world, where you have to eat four times a day and preferably at the same time. Where you have to sleep at least 7 hours. Where you have to regularly call some not very close acquaintances not to offend them. Oh, how good it is in the music, where there are no obligations."
I completely agree with that person! Tell us, do you have a dream? Maybe you would like to share it with our readers?
Of course, I have a dream! How can one live without it? My dream is to have a yacht with its own music studio, so that I can be in motion all the time. Diving in the Indian Ocean, anchoring wherever I want - the Maldives, Seychelles... Dolphins swimming alongside and all that.
That sounds like a great dream! I hope it comes true for you! I guess you could also use a spaceship! Let's get back to your music. What is your technical setup like, Nikola? Tell us about your equipment.
My equipment includes an Apple iMac (monoblock), RME Babyface audio interface, Kurzweil SP3X keyboard, Alesis M1 Active MK2 monitors, and a Mackie VLZ3 mixer. I work with Logic Studio Pro 9 software.
Besides music, what other hobbies do you have in your daily life?
I've been doing sports all my life - swimming, even academic rowing. But not long ago, I had to make a final choice in favor of music, and I had to say goodbye to sports at a professional level. Sports have taken a back seat, but not completely out of my life... I also love to travel and read books. Hermann Hesse is one of my favorite writers.
What do you wish for your listeners and Subwise listeners, in particular?
I wish the listeners to never stand still, always move towards their goals, absorb all the beauty that the Earth gives us. Also, I would like to wish them to listen to the music that resonates with them and not rely on musical stereotypes, if I may express it that way. I hope they find something of their own in the music...
The interview was conducted at the Vitalik Ivanov KB (Library).